Keeping up with current catering trends allows us to provide some new, fun, and unique food elements for weddings and events.
Did you know that more couples get engaged between Christmas and Valentine's Day than any other time of the year? As engagement season approaches, we start to look ahead at what's trending in the food world. Here are 6 great catering trends to consider including in your next event or wedding.
Pre-Ceremony Cocktails
We have already seen couples offering pre-ceremony cocktails to their guests. Not just flavored water or lemonade but something sparkling or a seasonal signature cocktail.
Everything in moderation, one of the last things you want is a large selection or a multi liquor cocktail with a kick; but something light and refreshing for your guests as they arrive to witness your I Do's.
Personalization
if you have been following our Two Chicks and A Pot blog you will see that we are ahead of this and a few other trends. Custom menus that really reflect the couple's personality and favorite foods are trending across the country and something we have done for a long time. Whether it is including ethnic menus that reflect your family heritage or fresh local foods that offer options for your vegan and vegetarian friends; we have your covered.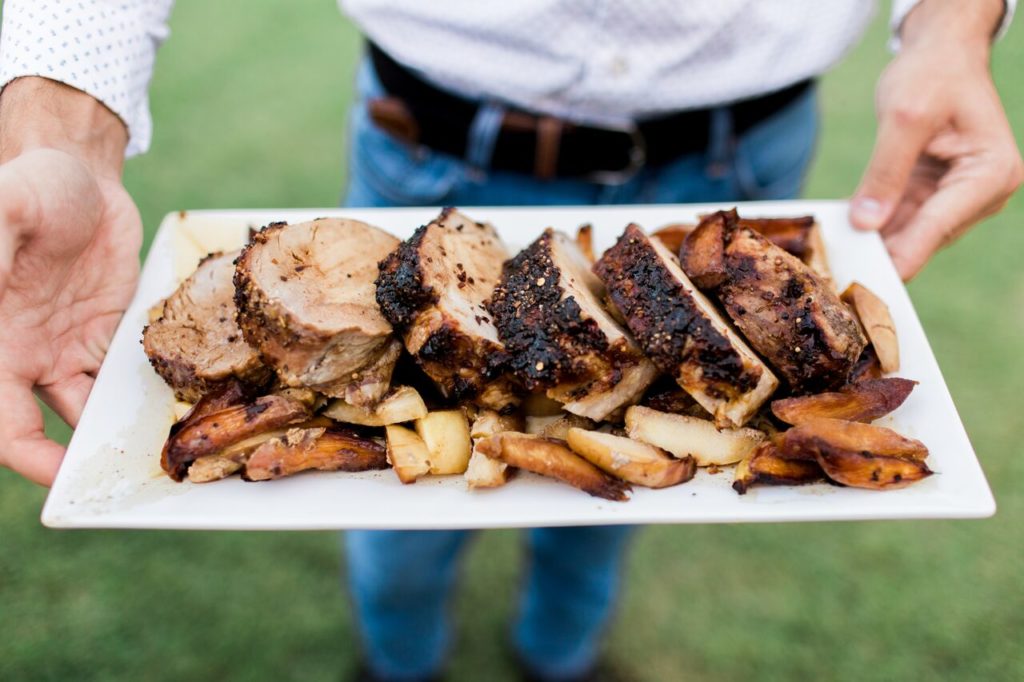 Family Style Service
Caterers across the country are seeing more and more requests for their more relaxed, interactive style of service and we LOVE offering family style service.
Small Plates
Cocktail style receptions with a selection of small bites with big flavor hitting the 2020 catering trends across the country. Our creative comfort food minis are already some of our most requested items. Our creamy Shrimp and Grits, salty and sweet Chicken and Waffles and Chicken Pot Pie top the list.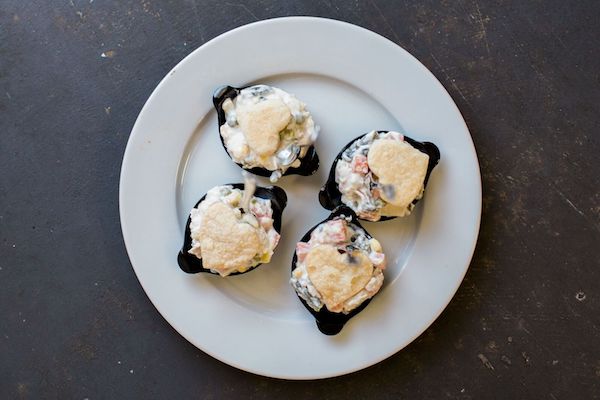 Cutting The Cake
Donut walls, scrumptious mini dessert displays, and even ice cream sundae bars are some of the ways we see couples personalizing their dessert. While some couples might be forgoing a wedding cake altogether (GASP!) we still see that many of them are keeping a little tradition and including a small cake top to cut during the celebration.
Late Night Snacks
Nothing says "Good Night" like some warm chocolate chip cookies and a carton of milk. And nothing hits the spot after partying like a rockstar like ending the night with freshly baked pizza, a taco bar or some sliders.
---
We'd love to talk with you about how we can make your wedding or next event amazing with or without these trends!
Visit our catering services page to schedule your consultation.